1. Display the Cash Tasks page.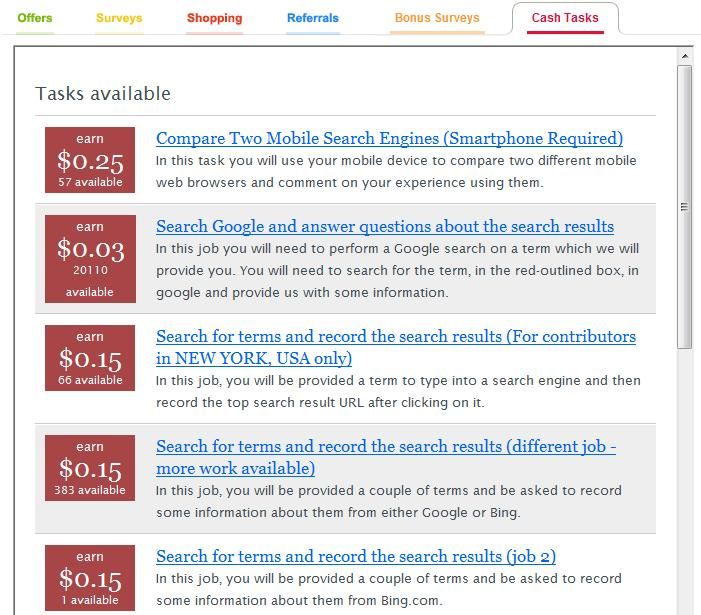 2. Read the Cash Task Descriptions. They explain more about each task.
3. Click on the task you'd like to complete. Instructions will appear.
4. Read the instructions. At the bottom, you'll see a place to complete the task or continue the task.
5. Complete each step of the task. Be as accurate as possible.
6. Click the Submit Task Button.

If the task was completed successfully, money is added to your CashCrate account as a bonus. It can take up to an hour for the money to appear.
7. Most tasks can be completed multiple/unlimited times. Complete the task again and make even more money!